Spa & Wellness
Get away from it all, pamper yourself in this pure haven of peace and quiet. Spoil your body and soul. Choose one of our treatments to boost your energy levels, refresh your mind and get rejuvenated from head to toe.
Book your session
Since 2010 we have been consistently nominated and have received many finalist positions in the Safari Awards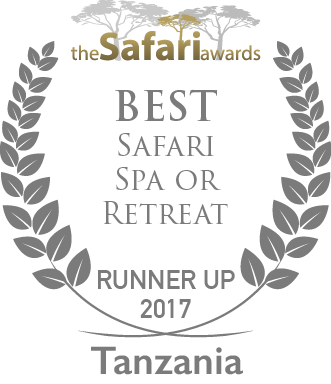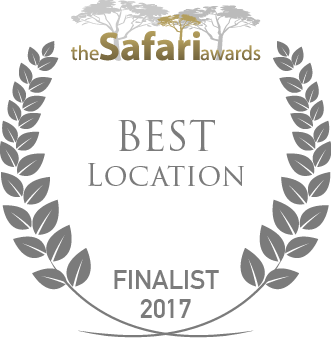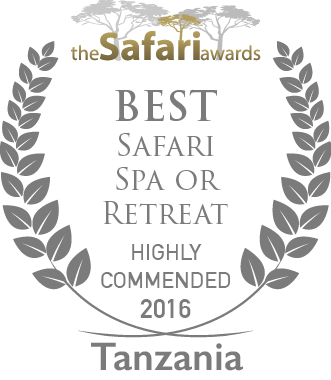 The Machweo Wellness Retreat offers the finest spa & wellness facilities including steam bath, sauna and floodlit swimming pool. Feel better, Look better, Sleep better with our Sauna / Steam bath program
Nothing is more reinvigorating than a deep, healthy sweat. Tension fades. Muscles unwind. The steam cleanses the skin and burns calories. After a session, one emerges relaxed, revived and ready for whatever the day may bring
Our Programs
Sauna or Steam bath session
You will be guided by a trained member of staff who will take you through relaxing food baths, cleansing showers, timed sweat-sessions, light exercises and cool-down swims. You will be spoiled with fresh juice, home-made sorbets and delicious fruit salads.
3 hours – US$ 40
Ayurveda Ritual
Pamper your body and mind with the fragrance of rose and honey. Ayurveda is a gentle, smooth technique based on achieving physical and mental harmony with nature.
Full body massage | full body scrub | feet scrub | shower | sauna or steam bath | body milk
90 minutes – US$ 90
Hamam Ritual
Feel like you have been reborn with the fragrance of rosemary and eucalyptus. This oriental package is a privileged, relaxing experience cleansing both body and soul.
Back, neck and shoulder massage | full body scrub | face and neck mud | shower | steam bath | body milk
90 minutes – US$ 90
Chocolate Massage
A relaxing and decadent treatment for your body. Rich in anti-oxidants and feel-good happiness, this treatment relaxes the body, nourishes the skin and stimulates blood circulation.
Full body scrub | full body mask | shower | body butter
90 minutes – US$ 90
Hot Stone Massage
Heated, smooth stones are placed on certain body points to loosen tight muscles and balance energy centres. It's the perfect treatment for people who have muscle tension but prefer lighter massage.
Full body massage | hot stones
90 minutes – US$ 90
Shiatsu Massage
Shiatsu is a form of Japanese bodywork that uses localized finger pressure in a rhythmic sequence on acupuncture meridians. It is relaxing yet the pressure is firm, and there is usually no soreness afterwards.
Full body massage
90 minutes – US$ 90
Thai Massage
Aligns the energies of the body using gentle pressure on specific points, compressions and stretches. It's like yoga without doing any work, reducing stress and improving flexibility.
Full body massage
90 minutes – US$ 90
Sports Massage
The focus isn't on relaxation but on preventing and treating injury and enhancing athletic performance, helping to loosen muscles and increasing flexibility.
Full body massage
90 minutes – US$ 90
Swedish Massage
Combining soft rhythmic strokes with movement of the joints, this deep tissue massage relieves muscle tension and can be both relaxing and energizing.
Full body massage
60 minutes – US$ 60
D-Stress Massage
As most tension accumulates in the neck, back and shoulders, this massage provides an ideal way to reduce stress levels and enjoy your holiday.
Back, neck and shoulder scrub | neck, back and shoulder massage
45 minutes – US$ 45
Foot Reflexology
A pressure therapy based on the premise that areas on the foot correspond to  areas of the body. The benefits are calmness and serenity, improved circulation, increased energy and balanced emotion.
Foot scrub | foot bath | massage | body milk
40 minutes – US$ 40
Hand Spa Manicure
For softer, smoother, younger-looking hands try out the Hand Spa Manicure.
Hand scrub | manicure | massage
30 minutes – US$ 30
Foot Spa Pedicure
Pedicures not only keep feet looking pretty, they also keep skin moisturised, help to relieve tension and stimulate circulation.
Foot scrub | foot bath | pedicure | massage
30 minutes – US$ 30
As firm believers in a holistic approach of both body and soul, Machweo Wellness Retreat & Fine Dining added a yoga chapter to its Wellness Program. The benefits of yoga are immense. The practice of yoga gives strength, flexibility and balance to the body, mind and spirit, revealing inner radiance and connecting us to the divinity of the universe. People can either sign in for an individual/couple session or attend our weekly yoga mornings on Saturdays. Sessions are open to both guests and non-guests but advance bookings are essential. It is advised to wear comfortable natural fabric clothing.
Our sessions
Yoga of the day
Just let the instructor guide you all the way through.
75 minutes – US$ 75
Pre-Kili yoga
Work on with Pranayamas and get ready to exercise with less oxygen!
75 minutes – US$ 75
Post-Kili yoga
Integrate the hike, interiorize the effort, and retain the stretch.
75 minutes – US$ 75
Lover's yoga
Tune differently with your partner.
60 minutes – US$ 100 per couple
Invigorating yoga
For those needing a deep and strong toning-up practice.
75 minutes – US$ 75
Stress releaser
Free yourself from tensions and enter your Kingdom of Peace.
75 minutes – US$ 75
Happy kidneys & liver
Detox and purify.
75 minutes – US$ 75
Ego Eradicator
Ancient Kundalini meditation technique putting you in touch with your true en most inner self.
75 minutes – US$ 75
Meditation & deep relaxation
Let the mind be. Still like water, unruffled by ripple or breeze.
75 minutes – US$ 75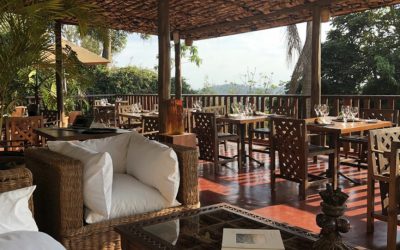 Extensive renovations and paint works have been finalised at the original Onsea House Country Inn & Guest Cottage buildings exactly 2 years after our last revamp, ready for the 2021 season. Back to the roots. Restyled and reopened Onsea House restaurant at the...
read more